Our company formally passed the Intellectual Property Management System Certification on March 21, 2019, and obtained the certificate "Intellectual Property Management System conforms to GB/T29490-2013 standard", certificate number: 404IPL90357R0S.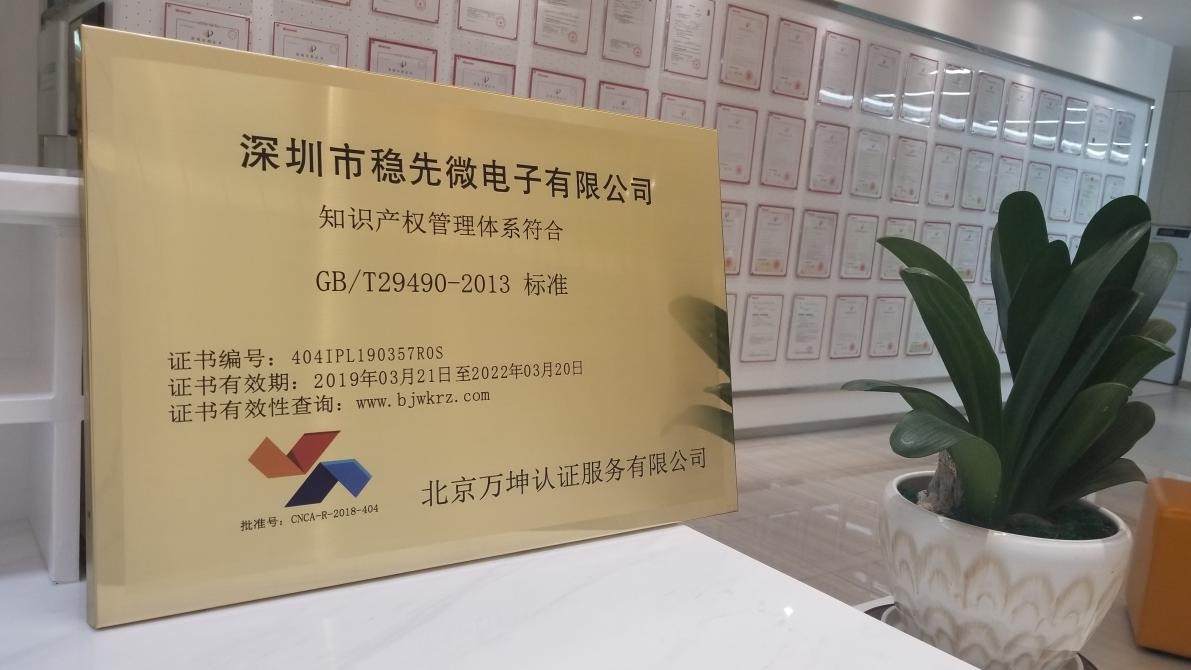 Intellectual property management system is a national standard related to intellectual property developed by the State Intellectual Property Office, the China National Institute of Standardization and the National Standardization Management Committee, aiming to help enterprises establish a scientific and standard intellectual property management system, strengthen the guidance of enterprise intellectual property work, guide and help enterprises further strengthen the creation, application, management and protection of intellectual property, enhance independent innovation, realize the scientific management and strategic use of intellectual property, and improve international and domestic market competitiveness.
Winsemi is committed to strengthening its management and development capabilities, adheres to the concept and positioning of "STEADY,KEEPU YOU ADVANCE", and provides customers with stable quality products and fast high-quality services to meet their greatest needs and ensure customers Continue to lead. There are many invention patents that have been applied for and are under research, and a complete intellectual property management system is needed to escort technological innovation. In the process of implementing the standard, all employees of our company are very serious about the study of the intellectual property management system, and it is really implemented in the research and design, procurement, sales, production and other links. During the rigorous external review process, the company's intellectual property management related work was recognized by the auditors. The review team agreed that Winsemi has established a complete intellectual property management system, the intellectual property policy and objectives are clear,meeting the requirements of corporate intellectual property management standards.